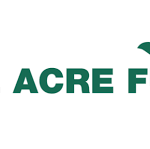 One Acre Fund
ACCOUNTS RECEIVABLES ACCOUNTANT VACANCY-JOB REF: JKRWOAF/1210/202050
KIGALI, RWANDA
ABOUT ONE ACRE FUND
Founded in 2006, One Acre Fund supplies 1 million smallholder farmers with the agricultural services they need to make their farms vastly more productive. Our 8,000+ team is drawn from diverse backgrounds and professions. With operations across six core countries in Africa, we make farmers more prosperous by providing quality farm supplies on credit, delivered within walking distance of farmers' homes, and agricultural training to improve harvests. On average, the farmers we serve harvest 50 percent more food after working with One Acre Fund.
ABOUT THE ROLE
Reporting to the Financial Reporting Associate, the Accounts Receivables Senior Accountant will make sure that the accounting procedures in relation to One Acre Fund's Farmer Receivables (across 8 countries of operations) are followed and all financial reporting controls are implemented and running.
RESPONSIBILITIES
• Produce Quarterly/Monthly Accounts receivables and balance sheet reconciliations;
• Own the reporting process for the core program & trials across 8 countries of One Acre Fund Operations;
• Prepare and post Journal entries in SAP ;
• Analyze and verify Accounts Receivables related general ledger account balances, including making recommendations for adjustments;
• Identify, suggests and support the process improvements in relation to Accounts Receivables;
• Coordinate the communications between Business Operations and Finance to ensure that monthly reporting is smooth;
• Project management: you will implement projects in relation to the process improvements for the receivable reconciliation/reporting process;
• Support the team during country and global audits;
• Other tasks as requested by senior management.
CAREER GROWTH AND DEVELOPMENT
We have a strong culture of constant learning and we invest in developing our people. You'll have weekly check-ins with your manager, access to mentorship and training programs, and regular feedback on your performance. We hold career reviews every six months, and set aside time to discuss your aspirations and career goals. You'll have the opportunity to shape a growing organization and build a rewarding long-term career.
QUALIFICATIONS
Across all roles, these are the general qualifications we look for. For this role specifically, you will have:
• A university degree in Accounting, Finance or other related fields
• Part or fully CPA qualified;
• At least 4 Years of experience in Accounting (preferably in a similar role)
• Project management skills
• Language: English (with French a plus)
• Excel (can maintain complex spreadsheets)
PREFERRED START DATE
Due to the ongoing Covid-19 pandemic, start dates can vary significantly by role. We are adapting rapidly to Covid-19 and most of our team is now working remotely. Given the changing environment, we will appreciate your flexibility in confirming a start date.
Job Location
Kigali, Rwanda
Benefits
Health insurance, paid time off
Eligibility
This role is only open to citizens or permanent residents of Rwanda.
Diversity, Equity, Inclusion (DEI), and anti-racism are deeply connected to our organization's mission and purpose. One Acre Fund aspires to build a culture where all staff feel consistently valued, represented, and connected – so that our team can thrive as professionals, and achieve exceptional impact for the farmers we serve.
We are committed to equal employment opportunity regardless of race, color, ancestry, religion, sex, national origin, sexual orientation, age, marital status, disability, gender, gender identity or expression. We are proud to be an equal opportunity workplace.
Please click on the button below to Apply.