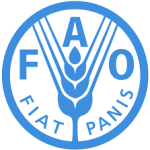 FAO
National Specialist to Assess National Food System Vacancy-Job Ref: JKRWFAO/0640/20230207
Kigali (Rwanda)
JOB DESCRIPTION
The PSA.NAT is offered within the Food Systems and Food Safety Division (ESF), Economic and Social Development Stream. The Division supports a coordinated approach to the development of food systems, including inter alia, engagement in global level dialogue, platform and initiatives, the strengthening of food safety and quality at national, regional and international levels, the development of sustainable food value chains, reductions in food loss and waste and the implementation of the urban food agenda.
The Food and Agriculture Organization of the United Nations and the European Union have ratified project GCP/GLO/949/EU "Strengthening food control and phytosanitary capacities and governance" which foresees, among other activities, the implementation of facilitated assessments of the national food control system in different a African countries, using the FAO/WHO food control system assessment tool. The objective of this project is to provide technical support to the operationalization of the African Union SPS policy framework for Africa, enabling rational planning for the strengthening of national food control systems based on a rigorous evidence-based assessment of the internationally recognized good practice in the design and management of national food control systems.
Reporting Lines
Under the overall supervision of the FAO Representative in Rwanda, and under the close technical supervision of the Project coordinator (ESF), and in close collaboration with the International Consultant(s) leading the national food control system assessment and the national team in FAO, as well as the national authorities.
Technical Focus
The PSA will be responsible for supporting the assessors in the implementation of the assessments of the national food control system.
Tasks and responsibilities
The PSA will undertake the following tasks:
• Prepare the draft country profile for the Republic of Rwanda using the template proposed by ESF and following the guidance of the assessors;
• Assist in the organization of the inception workshop (support the identification of relevant competent authorities / agencies to be invited; follow up, if necessary, to obtain nominations for the workshop; assist, if necessary, in the identification of the venue and provide support for the purchasing of services by FAO)
• Identify relevant stakeholders in the food chain (beside competent authorities) to be invited to the first session of the inception workshop such as academia, consumer organizations, and private sector associations (e.g., Dairy / Meat / Poultry / Sugar products representatives, importers / exporters associations…)
• As necessary, provide support to the national government focal points to ensure that the relevant stakeholders are aware of the purpose of the inception workshop and will participate effectively;
• Support and participate in the inception workshop together with the international assessors; if necessary, assist in the logistic and administrative aspects of the workshop;
• Contribute to the draft report of the inception workshop to be developed by the international consultants;
• As a follow up to the inception workshop, in close interaction with the international assessor(s), make regular contact with the focal points (and/or relevant units) in the competent authorities involved in the assessment and clarify any question to ensure the collection of relevant data to be reported upon by the national authorities;
CANDIDATES WILL BE ASSESSED AGAINST THE FOLLOWING
Minimum Requirements
• University degree in food technology, food science, food safety and quality, nutrition, veterinary, public health or related fields.
• Minimum of 5 years of relevant experience in food control, food safety and quality, food science and research, or related areas with working knowledge of food safety and food control concepts.
• Working knowledge (level C) of English (knowledge of French is an asset).
• National of Rwanda or having a Rwandan working permit.
FAO Core Competencies
• Results Focus
• Teamwork
• Communication
• Building Effective Relationships
• Knowledge Sharing and Continuous Improvement
Please click on the button below to Apply.