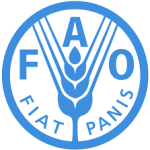 Food and Agriculture Organization (FAO)
National Project Personnel – Project Management-Job Ref:JKRWFAO/2202/202034
Food and Agriculture Organization (FAO)
Rwanda
Grade: NPP (National Project Personnel), Unspecified
Occupations: General Support, Programme and Project Management
JOB DESCRIPTION
Organizational Setting
The Food and Agriculture Organization of the United Nations ("FAO" or "Organization") is an intergovernmental organization with more than 194 member nations. Since its inception, FAO has worked to alleviate poverty and hunger by promoting agricultural development, improved nutrition and the pursuit of food security – defined as the access of all people at all times to the food they need for an active and healthy life.
To achieve its goals, FAO cooperates with thousands of partners worldwide, from farmers' groups to traders, from non-governmental organizations to other UN agencies, from development banks to agribusiness firms (further and more detailed information on FAO can be found on the internet site: http://www.fao.org).
The main aim of FAO country offices, which are headed by an FAO Representative, is to assist governments to develop policies, programmes and projects to achieve security and reduce hunger and malnutrition to help develop the agricultural, fisheries and forest sectors, and use their environmental and natural resources in a sustainable manner.
General description of task(s) and objectives to be achieved
The Research and Extension Unite (OINR), Office of Innovation based at FAO Headquarters in Rome is implementing the project "Developing capacities in agricultural innovation systems: scaling up the Tropical Agriculture Platform Framework", funded by the European Union under the DeSIRA initiative, in support of the Tropical Agriculture Platform (TAP). The expected outcome of the project is "strengthened capacity to innovate in national agricultural innovation systems". To achieve this, the project will deliver four outputs: 1) TAP governance strengthened and TAP Secretariat operational; 2) Countries' agricultural innovation systems are assessed, capacity development needs are identified and AIS strengthened; 3) TAP tools and approaches are integrated into regional research and extension organizations in Africa, Asia-Pacific and Latin America and the Caribbean and 4) Increased awareness and knowledge on using the TAP Common Framework on capacity development for AIS, through information and communication platforms. At national level (Output 2), The TAP-AIS DeSIRA project (GCP/GLO/017/EC) works in Burkina Faso, Cambodia, Colombia, Eritrea, Lao PDR, Malawi, Pakistan, Rwanda and Senegal.
FAO Rwanda is implementing the national project component in close partnership with the Ministry of Agriculture and Animal Resources (MINAGRI). The activities focus on delivering on Output 2 and contribute to Output 4, mentioned above. The project is implemented over a 3 to 3.5-year period from October 2019, coordinated by the National Project Coordinator at MINAGRI and managed by FAO-Rwanda through the Country Project Manager (CPM), in dialogue with the country advisory team. During the first year, the project completed its inception phase, which identified the project's thematic focus: agricultural innovation systems of the small livestock sub-sector. An on-going assessment of the sub-sector's innovation system will identify needs and priorities for the project's capacity development phase in years 2-3.
Reporting Lines
The incumbent will work under the overall administrative supervision of the FAO Representative in Rwanda, the direct supervision of the Assistant FAOR (Programmes), the technical guidance of the lead technical officer (LTO) at OINR, FAO Headquarters in Rome, and in close collaboration with the National Project Coordinator (NPC) at the Ministry of Agriculture and Animal Resources.
Technical Focus
The CPM will be recruited to undertake the following tasks:
Finalise an assessment of agricultural innovation systems of the small livestock sub-sector:
Plan and implement the project's capacity development phase, with focus on (i) strengthening capacities of policy and decision makers and the policy environment in general, and (ii) capacity strengthening of selected organizations.
Manage the project's monitoring, evaluation and learning (MEL) system.
Tasks and responsibilities
The NPP is responsible of the overall management; implementation and monitoring of the project activities in accordance with the agreed work plan and budget. Specifically, the incumbent will perform the following tasks:
Manage the annual programme of work of the country project, ensuring its alignment with the global TAP-AIS project;
Provide support, information and assistance to the National Project Coordinator for the effective implementation of the work plan, including liaison with the European Union Delegation in Rwanda and the project's country advisory team;
Lead the planning, implementation and reporting of project activities in close collaboration with the National Project Coordinator, national stakeholders and partners, and the project implementation unit (OINR), in accordance with the global project's logical framework;
Develop terms of reference or concept notes for specific project activities;
Identify consultants and service providers, and solicit request for proposals for specific services to be delivered during the project implementation;
Monitor the delivery of services by firms or organizations or consultants;
Participate in, and support the assessment of the agricultural innovation system of the small livestock sub-sector;
Contribute to the design of the project's capacity development phase and its specific activities and provide technical support during implementation, in close collaboration with consultants and services providers;
Lead the organization (technical, logistical, administrative, etc.) of project events under the responsibility of FAO and provide support and contribute to facilitating events organized by MINAGRI;
Act as the secretary (ex-officio) to the country advisory team, including preparation of meetings, agendas and minutes;
Manage the project's monitoring, evaluation and learning (MEL) systems, in liaison with the global project MEL team at OINR;
Contribute to knowledge management and communication activities (Output 4);
Ensure synergies with a national project under the EU DeSIRA initiative;
Prepare progress and annual reports in line with the project's reporting requirements;
Perform any other related duty as may be requested.
CANDIDATES WILL BE ASSESSED AGAINST THE FOLLOWING
Minimum Requirements
Advanced degree (at least MSc) in agriculture, agricultural education, agricultural extension, rural development studies, agricultural economics or other relevant discipline. Innovation system studies would be an asset;
At least five years of proven experience in project implementation and management; having an experience in working with FAO would be an added value;
Fluency in written and spoken English is required;
Knowledge of Kinyarwanda is required; knowledge of French it is a benefit.
National of Rwanda.
FAO Core Competencies
Results focus
Teamwork
Communication
Building effective relationships
Knowledge sharing and continuous
Technical/Functional Skills
Strong knowledge and understanding of Agriculture Innovation Systems (AIS) concepts and approaches, and familiarity with AIS actors and issues in Rwanda
Extent and relevance of project management skills and experiences;
Analytical skills and ability to write clear and concise reports in English;
Ability to work under pressure and with limited supervision;
Experience of projects involving multiple and diverse stakeholders including government, private sector, civil society and end users;
Extent and relevance of experience in supporting and facilitating multi-stakeholder processes including interacting with policy- and decision makers at various levels.
Please click on the button below to Apply.