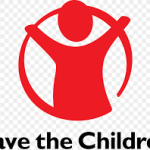 Country Director Vacancy-Job Ref:JKRWSTC/1803/202041
Country Director – ( 200001VJ )
COUNTRY DIRECTOR, RWANDA
As a member of the East and Southern Africa Senior Leadership team, you will have shared accountability for Save the Children's international development and emergency programming in the region of approximately $300 million each year through an organization of over 5,500 people. To achieve our ambitious goals and breakthroughs for children, the leadership team will, in collaboration with Save the Children Members and in conjunction with the other regional organisations, aim to drive growth and program quality globally.
The Country Director will lead the growth and transform program quality of the country to new standards, whilst also delivering Save the Children's strategy within the country through:
Delivering quality programmes, including advocacy, for children; and
Ensuring world class stewardship of resources from Members and their donors
In order to be successful you will bring/have: Essential
Masters degree level qualification or equivalent length of experience in the sector
Substantial experience of building, leading and developing a diverse team of senior staff to deliver on both development and humanitarian programs
Experience of working with donors to secure and/or manage new large-scale and/or competitive funding
Experience of leading high profile advocacy and campaigning initiatives
Experience in managing a growing county office and the need to balance growth with capacity
Experience of leading change in an organisation which has led to considerable results for the organisation and its stakeholders
Experience of building personal networks, including government, at a senior level, resulting in securing new opportunities for the organisation
Strategic thinker who is comfortable with developing highly ambitious business strategies at scale and the track record of delivering on these
Experience of solving complex issues through analysis, definition of a clear way forward and ensuring buy-in
Tags basic education child protection southern africa
Excellent understanding of programme, financial and operational management processes
Good understanding of key trends in international and humanitarian development
Strong and nuanced cultural awareness
Fluency in speaking and writing in English
Commitment to the Save the Children values
Desired
Demonstrable ability to recruit, lead and develop high calibre specialist senior staff with a range of backgrounds and expertise
Strong track record in building high performance teams and future successors/leaders
Evidence of identifying and building strategic and effective business networks at a very senior level, which have resulted in clear business benefit for the organisation
Innovative approach to solving a range of highly complex issues and galvanising buy-in to the solutions at all levels
Highly developed political acumen and ability to navigate through diverse political situations
Prior experience in the region (East and Southern Africa)
Contract duration: Open ended
The Organisation
We employ approximately 25,000 people across the globe and work on the ground in over 100 countries to help children affected by crises, or those that need better healthcare, education and child protection. We also campaign and advocate at the highest levels to realise the right of children and to ensure their voices are heard.
We are working towards three breakthroughs in how the world treats children by 2030:
No child dies from preventable causes before their 5th birthday
All children learn from a quality basic education and that,
Violence against children is no longer tolerated
We know that great people make a great organization, and that our employees play a crucial role in helping us achieve our ambitions for children. We value our people and offer a meaningful and rewarding career, along with a collaborative and inclusive environment where ambition, creativity, and integrity are highly valued.
Application Information:
Please attach a copy of your CV and cover letter with your application, and include details of your current remuneration and salary expectations. A copy of the full role profile can be found at www.savethechildren.net/careers
We need to keep children safe so our selection process, which includes rigorous background checks, reflects our commitment to the protection of children from abuse.
All employees are expected to carry out their duties in accordance with our global anti-harassment policy.
Disclaimer:
Location: Kigali
Employee Status: Permanent