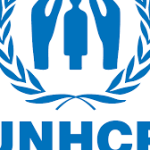 UNHCR
Resettlement Associate Vacancy-Job Ref: JKRWUNHCR/1911/2020904
Kigali (Rwanda)
JOB DESCRIPTION
DUTIES AND QUALIFICATIONS
Duties
– Interview, assess resettlement needs, and process persons identified for resettlement, following established procedures; undertake field missions as required.
– Where applicable, review and assess special resettlement cases and prepares individual submissions for presentation to resettlement countries; keep offices informed on the status of special resettlement cases; liaise with offices on case processing and provide advice as required.
– Comply with UNHCR¿s standard operating procedures on resettlement, ensuring timely action on cases.
– Follow up on status of cases from submission to departure; ensure effective in-country communication on the status and follow-up on persons of concern (PoC) being considered for resettlement; ensure that records on individual cases are kept up-to-date.
– Provide PoC and partners with up-to-date and accurate information on UNHCR¿s resettlement policies and procedures.
– Assist in monitoring the quality of submissions, providing the concerned staff with basic guidance and advice.
– Manage, maintain and update proGres or Consolidated Online Resettlement Tracking System (CORTS) database and provide technical support.
– Coordinate travel and departure arrangements for refugees accepted for resettlement.
– Organize logistical support for governments undertaking resettlement missions.
– Maintain accurate resettlement statistics as well as up-to-date records on individual cases; assist in the preparation of reports.
– Assist with preparing a strategy and budget for resettlement activities and monitoring expenditures.
– Provide administrative support for resettlement-related training activities.
– Systematically apply an Age, Gender and Diversity perspective in all aspects of the resettlement process; comply with UNHCR policy and guidelines on HIV/AIDS.
– Assist in mitigating resettlement fraud through oversight (including in-country travel), advice and guidance).
– Recommend cases that are eligible for resettlement consideration.
– Provide counselling to PoC.
– Perform other related duties as required.
Minimum Qualifications
Education & Professional Work Experience
Years of Experience / Degree Level
For G6 – 3 years relevant experience with High School Diploma; or 2 years relevant work experience with Bachelor or equivalent or higher
Field(s) of Education
Not applicable
Certificates and/or Licenses
International Law;
International Relations;
Relevant Job Experience
Essential
Not specified
Desirable
Good knowledge of UNHCR Resettlement policies and operational applications in different resettlement countries and situations. Completion of UNHCR specific learning/training activities (e.g., PLP and RSD/Resettlement Learning Programme, resettlement anti-fraud workshop).
Please click on the button below to Apply.