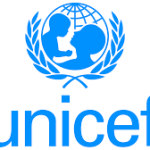 Programme Budget Officer Vacancy-Job Ref: JKRWUNICEF/2111/2020101
Kigali(Rwanda)
(Rwandan Nationals Only)
UNICEF works in some of the world's toughest places, to reach the world's most disadvantaged children. To save their lives. To defend their rights. To help them fulfill their potential.
Across 190 countries and territories, we work for every child, everywhere, every day, to build a better world for everyone.
And we never give up.
For every child, Equity
Guided by the 2030 Agenda principle of "leaving no one behind", the UNICEF Rwanda Country Programme contributes to five priorities under the social transformation pillar of the Rwanda's National Strategy for Transformation 2017-2024: a) Enhancing graduation from Poverty and extreme and promoting resilience; b) Eradicating Malnutrition; c) Enhancing demographic dividend through ensuring access to quality Health for all; d) Enhancing the demographic dividend through improved access to quality education; e) Moving Towards a Modern Rwandan household.
UNICEF Rwanda has fully adopted the Harmonized Approach to Cash Transfers (HACT) as an approach for obtaining assurance that results have been achieved in line with resource utilization. It aims at managing risk related to cash transfers made to implementing partners in support of programme implementation, reducing partner transaction costs and allowing progressive use of national systems for management and accountability of results and resources.
How can you make a difference?
Under the general supervision of Chief, PME, the champion will contribute to programme budgeting, designing, monitoring, implementation, evaluation of programme/project activities, financial data analysis and results reporting.
To contribute to the above the successful candidate will perform the following key tasks:
Liaise with programme sections on incoming funds, grants, extension and adjustments as well as reallocations, monitor conditionality and deviations.
Assist the office management and programme sections in allocation and reallocation of the fund to maximize the efficiency of the office's fund utilization.
Conduct regular review and reconciliation of grants, provide analysis by using the management indicators. Carry out the end of year adjustment as required.
Alert the management and chiefs on low utilization and recommend budget reallocation based the trend analysis.
Collects and analyzes budget & financial data for programme/project planning, management, monitoring and evaluation purposes.
Assists in the preparation of the country programme documentations and recommendations by drafting financial related parts.
Assist Sections in drafting relevant sections of reports (required for donors, management, annual reports, etc.). Be responsible for accuracy of the financial data and information. Proposes and undertakes any follow-up actions on programme implementation activities. Drafts changes in the Programme Work Plans as required by the management and chief of PME.
Attends technical cooperation meetings, prepares notes and undertakes follow-up actions related to programme planning, budgeting and implementation.
Provide support and backstopping to the PME section to ensure quality and timely submission of donor, progress and any other reports requested by the Deputy Representative or the Representative's office.
To qualify as an advocate for every child you will have…
University degree in accounting, Budgeting, Administration, audit procedures and other related social Sciences.
A minimum of 2 years of relevant professional experience in programme/project development and management or financial planning, management and oversight or related field at the international and/or in a developing country is required.
Relevant experience in program/project financial monitoring and evaluation in a UN system agency or organization is an asset.
Fluency in English is required. Knowledge of French and local language is an asset.
For every Child, you demonstrate…
UNICEF's values of Care, Respect, Integrity, Trust, and Accountability (CRITA) and core competencies in Communication, Working with People and Drive for Results.
The functional competencies required for this post are…
Working with people;
Drive for results,
Applying Technical Expertise
Planning and Organizing.
View our competency framework at
UNICEF is committed to diversity and inclusion within its workforce, and encourages all candidates, irrespective of gender, nationality, religious and ethnic backgrounds, including persons living with disabilities, to apply to become a part of the organization.
UNICEF has a zero-tolerance policy on conduct that is incompatible with the aims and objectives of the United Nations and UNICEF, including sexual exploitation and abuse, sexual harassment, abuse of authority and discrimination. UNICEF also adheres to strict child safeguarding principles. All selected candidates will be expected to adhere to these standards and principles and will therefore undergo rigorous reference and background checks. Background checks will include the verification of academic credential(s) and employment history. Selected candidates may be required to provide additional information to conduct a background check.
Remarks:
Mobility is a condition of international professional employment with UNICEF and an underlying premise of the international civil service.
Only shortlisted candidates will be contacted and advance to the next stage of the selection process.
Please click on the button below to Apply.