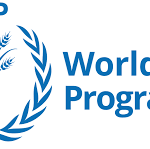 World Food Programme(WFP)
PROGRAMME ASSOCIATE (SAMS) VACANCY-JOB REF: JKRWWFP/0109/202049
JOB DESCRIPTION
WFP seeks candidates of the highest integrity and professionalism who share our humanitarian principles.
Selection of staff is made on a competitive basis, and we are committed to promoting diversity and gender balance.
ABOUT WFP
The United Nations World Food Programme is the world's largest humanitarian agency fighting hunger worldwide. Every day, WFP works worldwide to ensure that no child goes to bed hungry and that the poorest and most vulnerable, particularly women and children, can access the nutritious food they need.
ORGANIZATIONAL CONTEXT
This position will be based in WFP Rwanda, Kirehe/Huye Field Office and the job holder will work under the direct supervision of the Head of Field office. At this level, the job holder will be expected to demonstrate responsibility and initiative to respond independently to various queries with only minimal guidance. This position requires an experienced individual with degree of judgement in dealing with unforeseen operational problems on a daily basis and is expected to manage resources, coach and coordinate staff, as well as liaise directly with subnational-level government actors. The job holder will be responsible for the field implementation of key smallholder-farmer (SHF) related activities, including (but not limited to): The Farm to Market Alliance (FtMA), Home Grown School Feeding (HGSF), joint programme for Rural women economic empowerment (RWEE), and WFP's post-harvest loss reduction initiative (PHLR).
In Rwanda, WFP currently supports more than 160 farmer cooperatives with membership of more than 50,000 farmers. WFP takes the lead in coordinating this market access support for smallholder farmers through an extensive partnership with value chain stakeholders. WFP is looking for an individual to push forward these efforts.
JOB PURPOSE
Under the general supervision of the head of field office, and direct/technical supervision of the National Programme Policy Officer (SAMS unit), the Programme Associate will be responsible for providing effective specialized support and technical analyses to policy and Programme activities linked to smallholder farmers support within the delegated authority.
4Ps CORE ORGANISATIONAL CAPABILITIES
PURPOSE
Understand and communicate the Strategic Objectives: Coaches team in the most effective ways to communicate WFP's Strategic Objectives to WFP team and partners in the field.
Be a force for positive change: Implements new methods or tools to improve team's work processes and productivity.
Make the mission inspiring to our team: Maps team's activities and tasks to specific successes in beneficiary communities to showcase positive impact.
Make our mission visible in everyday actions: Explains to teammates how each unit contributes to the overall WFP mission.
People
Look for ways to strengthen people's skills: Identifies skill development opportunities such as training modules or on-the-job experiences for self, colleagues and direct reports.
Create an inclusive culture: Facilitates team building activities to build rapport in own unit.
Be a coach & provide constructive feedback: Facilitates the pairing of junior colleagues with coaches within own team.
Create an "I will"/"We will" spirit: Proactively anticipates potential challenges and develops mitigation plans to ensure that team meets goals and targets.
PERFORMANCE
Encourage innovation & creative solutions: Identifies opportunities to be creative in own work and to help team be more innovative and accurate in their respective tasks and areas of work.
Focus on getting results: Monitors team's deliverables and provides feedback to ensure outcomes are delivered consistently and accurately.
Make commitments and make good on commitments: Provides accurate guidance to team on expected responsibilities and tasks, whilst also upholding own commitment to the team.
Be Decisive: Sets an example and provides guidance to junior team members on when to escalate issues when faced with challenging issues in the workplace or in the field.
Partnership
Connect and share across WFP units: Facilitates partnerships with other WFP units to accomplish missions in the field.
Build strong external partnerships: Sets an example and provides guidance to team on how to build relationships with external partners.
Be politically agile & adaptable: Articulates to colleagues or direct reports the value of contributing to other WFP teams and agency partnerships in fulfilling WFP's goals and objectives.
Be clear about the value WFP brings to partnerships: Organizes, monitors, and prioritizes own and team's efforts to ensure that they will fulfil the needs of internal and external partners.
KEY ACCOUNTABILITIES (NOT ALL-INCLUSIVE)
Provide technical support and assist in the development and implementation of various activities linked to SHF support and processes at the field office level, supporting alignment with wider programme policies and guidelines.
Act as the focal point for all SHF-related field activities, in close consultation with the WFP country office and SHF unit.
Provide specialized support to SHF operations and programmes to ensure that the various activities are performed within the established targets following WFP's policies and procedures in the following areas:
Conduct needs assessments of target SHFs, using standardized tools and approaches
Facilitate participating farmer organizations and farmer-friendly aggregation entities to access agricultural services by coordinating with key value chain stakeholders on the ground
Facilitate linkages of cooperatives to private sector entities for access to post-harvest handling equipment
Monitor and assist cooperatives and other aggregation entities to adhere to terms of forward delivery contracts facilitated by WFP
Conduct training of trainers of partner staff, as well as ensure quality monitoring of all SHF-related capacity building activities
Within the specific area of responsibility, prepare a range of reports and data analysis (e.g. programme status, performance) and highlight trends/issues ensuring deliverables adhere to corporate standards and quality control.
Ensure and/or perform accurate, timely recording of data within the specific technical area of work and consistency of information presented to stakeholders.
Liaise with internal counterparts across functional units to support effective collaboration, implementation and monitoring of ongoing project activities.
Coordinate and communicate with local partners, agencies, NGOs and sub-national government institutions to perform SHF-related activities in a timely and effective manner.
Support the capacity building of WFP staff, and cooperating partners involved in implementing WFP supported activities related to smallholder farmers.
Act as a point of contact for resolution of a range of operational queries and problems related to SHF support within the geographic area of responsibility.
OTHER SPECIFIC JOB REQUIREMENTS
This position requires an individual with substantial experience in working with smallholder farmers and small and medium enterprise (SME) development. Particular focus on the maize and beans value chains is required, with extensive experience working with value chain actors (including financial institutions, transporters, buyers and processors). Previous experience with WFP or other UN agencies is desirable.
STANDARD MINIMUM QUALIFICATIONS
Education: Education: Bachelor's University degree in education, Nutrition, Project Management, Agriculture, International Development, International Relations, Sociology, or other related fields.
Language: Fluency in both oral and written communication in English and Fluency in Kinyarwanda
KNOWLEDGE & SKILLS:
Demonstrates ability to identify key variables and contextual factors that affect Programme implementation throughout the lifecycle to inform quality Programme design or re-design.
Demonstrates ability to implement, under guidance, food assistance programmes deploying the full range of transfer modalities with an understanding of basic principles guiding modality selection and implementation.
Understands basic technical concepts and data and their relevance to the SAMS portfolio.
Displays capacity to provide inputs into the development, implementation, and realignment of the programme
DESIRED EXPERIENCES FOR ENTRY INTO THE ROLE
At least 3 years of relevant experience working in the agriculture sector with a focus on support to smallholder farmers or related area
Has contributed to implementation of programmes.
Has experience working in remote areas
Please click on the button below to Apply.