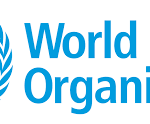 World Health Organization(WHO)
Finance Assistant Vacancy-Job Ref: JKRWWHO/1011/202071
Kigali (Rwanda)
JOB DESCRIPTION
OBJECTIVES OF THE PROGRAMME
Country Management Support Units (CSUs) have been established in the organisational structure to provide support for Managers and staff to fully assume their responsibilities in the GSM environment and to ensure compliance with organizational policies, procedures, rules and regulations on all administrative and financial matters and transactions in the context of an Enterprise Resource Planning (ERP) system.
DESCRIPTION OF DUTIES
Support financial management through;
Maintenance of financial records and financial transactions and ensure e-Imprest records are up-to-date and fully balanced;
Processing of VAT and other receivable due to the Organization to ensure that are promptly recovered e.g. Staff telephone bills;
Processing of suppliers' invoices and monitors all requests for payments, ensuring that all supporting documents (invoices, contract, act of acceptance, etc.) are attached and properly signed, stamped and are in accordance with the delegation of authority, before making any payments.
Liaison with GSC for all payments that are due to suppliers;
Reconciliation of bank accounts; response to enquiries; provision of advice and guidance to clients in the Country Office and performing closely related tasks.
Verification of financial transactions and returns e.g. DFCs, DIs, Travel Claims to the WHO country office for accuracy and compliance with the financial rules and regulations, manual and operating procedures of organization;
Management of correspondences and responses to queries on office accounts and financial transactions as required;
Generation of scheduled and ad hoc Global Management System reports and special reports as required to facilitate financial implementation analysis;
Advice and assistance to staff on various financial processes, controls and operations in the GSM environment;
Perform other duties assigned by the supervisor.
REQUIRED QUALIFICATIONS
Education
Essential: Completion of secondary education or equivalent technical training or commercial education with specialization in accounting, budgeting or finance.
Desirable: Diploma or higher education in accounting or finance will be an advantage
Experience
Essential: At least 10 years of experience in in finance, Budgeting and/or accounting activities and preferably with several years' experience in WHO in an administrative cluster to have a sound knowledge of its rules, regulation, procedures and practices as related to the work
Desirable: Relevant experience in the UN Agencies and/or NGOs is an advantage.
Skills
Ability to plan, organize, coordinate and implement inputs from several sources; to express ideas clearly and concisely, both orally and in writing; to conceptualize and carry out tasks with little supervision; to provide financial analytical reports, using appropriate software; to interpret financial rules and regulations; and to establish and maintain effective working relationships with people of different national and cultural backgrounds.
WHO Competencies
Communicating in a credible and effective way
Producing results
Fosters integration and team work
Moving forward in a changing environment
Use of Language Skills
Essential – Fluency in English or French
Desirable – Working knowledge of the other would be an advantage.
Please click on the button below to Apply.